621 Water Street – Former Governeur Hospital Building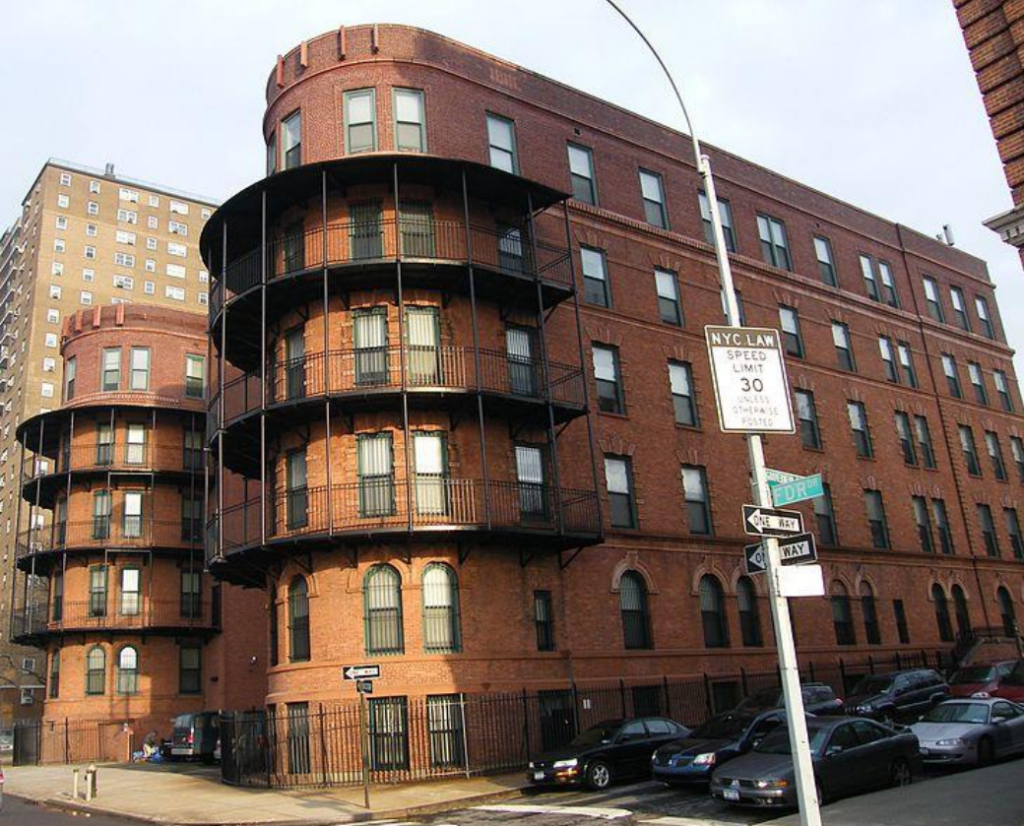 http://viningsnaturalhealthcentre.co.uk/uncategorized/page/2/ The former Gouverneur Hospital building, at 621 Water Street between Gouverneur Slip East and West, has a long and remarkable history of serving the underserved. Opening in stages between 1901 and 1909, the building is also an architectural gem of brick, brownstone and terra cotta, designed by John Rochester Thomas. It was constructed by the city to answer the dire medical needs of an impoverished and immensely crowded tenement neighborhood. Now it is surrounded by public housing and serves as a special needs housing facility.
Highly ornamented, and always a striking presence in its context, the building reflects the architectural aims of the City Beautiful Movement. Its design also follows developments in germ theory from that time, when requirements for ventilation found form in pavilion structures. Its two pavilion wings facing the East River are filled with windows as well as outdoor balconies. They end in curves meant to prevent germs from settling in corners—an example of "asceptic design."
The hospital's cultural history resides not only in serving an immigrant population in great need, but also in establishing several firsts: a municipal tuberculosis clinic, a female ambulance surgeon, a hospital and dispensary for children with trachoma, a ferry-boat day camp—and also the first hospital to cooperate with Lillian Wald upon the founding of Henry Street Settlement. Later it housed the Gouverneur State School when some 200 severely disabled children were transferred there from the notoriously overcrowded Willowbrook State School. It was also the site of vocal and effective community activism, as a determined local population refused to allow its needs to be ignored.
Read LESPI's Letter to the NYC Landmarks Preservation Commission and Statement of Significance